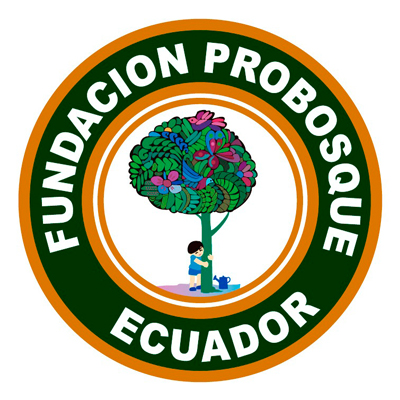 Fundación Pro-Bosque
Organisation's aim: To manage protected areas in the dry tropical forests of coastal Ecuador. Fundación Pro-Bosque emphasises reforestation, agro-forestry, research, environmental education, and ecotourism programmes.
Partner History
Fundación Pro-Bosque was created by a Ministerial decree on November 9, 1992 by the Ecuadorian Ministry of Agriculture and Livestock.
Partnership with WLT
Fundación Pro-Bosque first met World Land Trust (WLT) at a symposium in the Netherlands in 2006 through mutual partner, IUCN-Netherlands. After discussions with WLT, Pro-Bosque submitted a proposal for help with reforestation at Cerro Blanco Protected Forest. In 2010, the partnership was extended in order to support Pro-Bosque with land purchase, and WLT funding has since extended the Cerro Blanco reserve by over 350 acres.
Other projects and activities
Running two tree nurseries, one at Cerro Blanco and one at Sigsipamba. Cerro Blanco nursery also has a display room and seed library
Running ecotourism and hosting visitors to Cerro Blanco Protected Forest where there are exhibition rooms, guided trails, snack bars and picnic areas
Environmental education with local community and youth clubs
Awards and Achievements
1998: BirdLife International declared Cerro Blanco Protected Forest the second Important Bird Area in Ecuador because of the high number of rare, endangered and endemic bird species
2000: The Ecuadorian Ministry of Tourism named the reserve a site of special tourist interest
2003: Awarded the title of Tourism Company through a pilot certification programme by the Ministry of Tourism and Ecuadorian Ecotourism Association
2010: Pro-Bosque reserve rangers won second place in two fire fighting competitions organised by the Ecuadorian Ministry of the Environment and Guayaquil Fire Department
2013: In 2013 Cerro Blanco Protected Forest was declared Ecuador's first Area of Importance for the Conservation of Bats (AICOM)
2016: Pro-Bosque won first prize in the ¨Forests and Flora¨ category of the Latin America Green Awards