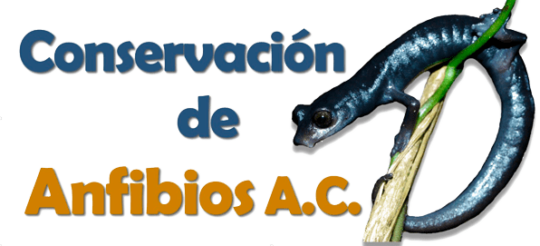 Conservación de Anfibios A.C.
Mission
Conservación de Anfibios A.C. develops conservation programmes for Mexico's native amphibians, with a focus on endemic and threatened species.
Through research projects, habitat protection and environmental education, Anfibios A.C. makes strategic alliances with local communities to promote social, economic and environmental sustainability. Their vision is to maintain a generational commitment to initiatives, strategies, education and research on native amphibians, promoting them as flagship species and preserving the ecosystems that they rely upon.
History
Anfibios A.C. was founded in 2022 by a group of Mexican conservationists passionate about their country's native amphibians.
The team is led by José Alfredo Hernández Díaz, a biologist named as Future Leader of Amphibian Conservation by the Amphibian Survival Alliance in both 2016 and 2017. José is also a research fellow in the Zoological Society of London's EDGE of Existence programme, alongside fellow Anfibios A.C. member Carolina Mildred Rivera González. This programme supports the conservation of Evolutionarily Distinct and Globally Endangered (EDGE) species, including many amphibians.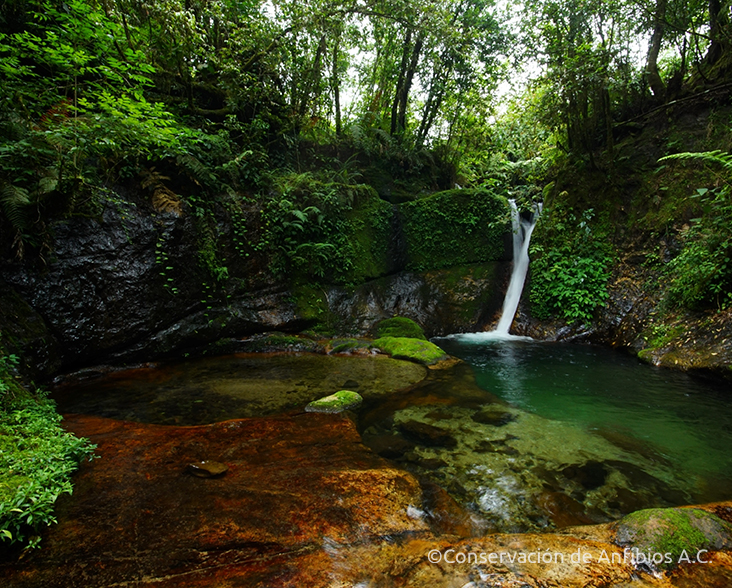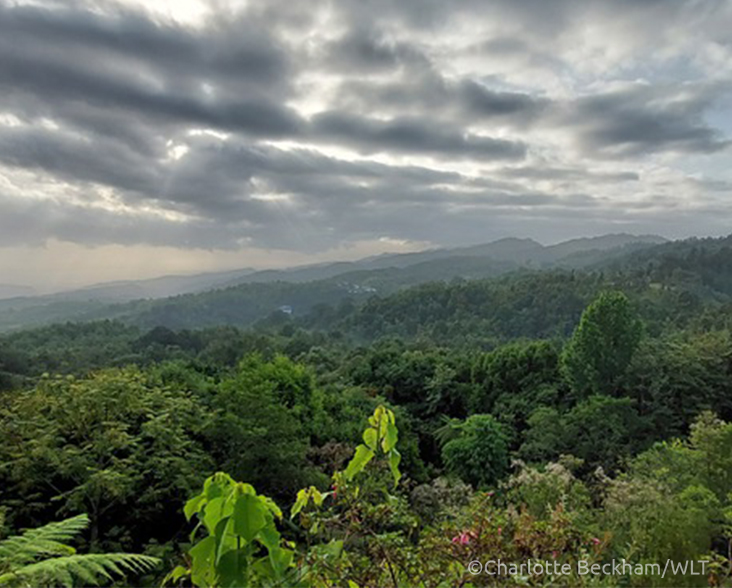 Our Partnership
World Land Trust (WLT) partnered with Anfibios A.C.in 2022 to support their flagship project, the Cuetzalan Cloud Forest Amphibian Sanctuary in Puebla State. Anfibios A.C. will be purchasing an initial 8 ha (19.7-acre) plot of land, funded by WLT, that will preserve habitat for 11 amphibians endemic to Mexico.
Deforestation in Puebla is currently being driven by the growth of the agricultural frontier and an increase in illegal logging and mining. The same fate will likely befall our project area if the sanctuary is not established. WLT have also pledged to support initial management activities for the sanctuary by funding two local rangers through our Keepers of the Wild programme.
Current Projects with WLT
Cuetzalan Cloud Forest Amphibian Sanctuary
Our project area falls within a Key Biodiversity Area (KBA), an Alliance for Zero Extinction (AZE) site, and the Madrean Pine-Oak Woodlands Biodiversity Hotspot. The flagship species here is the Cuetzalan Salamander, whose habitat has been reduced to 32% of its original size. The sanctuary will preserve a viable population of this Critically Endangered species, which survives in just a single small municipality.
The river, stream, pools and well-preserved cloud forest within the sanctuary provide habitat for native fish and amphibians, like the Large-crested Toad (Endangered) and Porthole Treefrog (Vulnerable). The Townsend Dwarf Salamander, an EDGE species like the Cuetzalan Salamander, may also occur here.
As part of the project, Anfibios A.C. will be developing an education programme in the nearby community of Cohuatichan, to promote respectful attitudes towards amphibians and their habitats. Two rangers will be hired from the community while two local biologists will help to monitor amphibian populations and assist with education activities.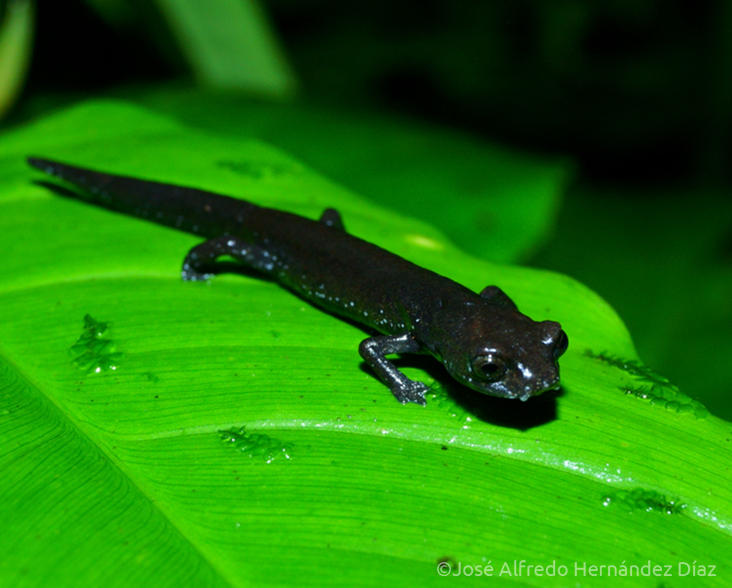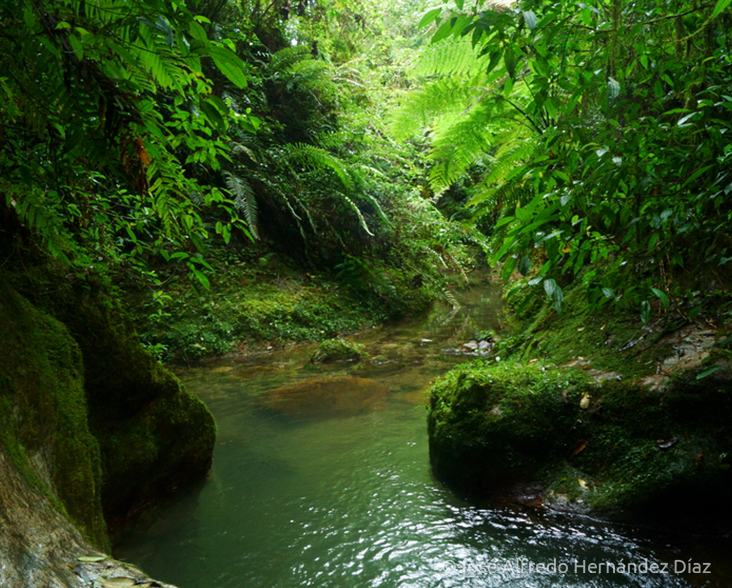 Other Projects and Activities
The future members of Anfibios A.C. took part in their first research project together in 2015, funded in part by the EDGE of Existence programme. The focus of the project was Taylor's Salamander, a Critically Endangered amphibian found only in a single 2.4km2 lake in Puebla State. Following two years of research, the team began to roll out an action plan to ensure the salamander's survival. This included a litter clearance campaign to decrease pollution in the lake; planting more than 12,000 trees around the lake and in neighbouring communities; and achieving the first captive breeding event for the species.
Anfibios A.C.'s members began another research project in 2021 – again with funding from the EDGE of Existence programme – that would lead to the formation of the Cuetzalan Cloud Forest Amphibian Sanctuary. The project aimed to assess the effect of habitat fragmentation on the Cuetzalan Salamander and find suitable strategies that will allow for an equilibrium between amphibian conservation and the economic activities of local communities.