Mission
Big Life envisions a world in which conservation supports the people and people support conservation. It seeks to protect and sustain East Africa's wildlife and wild lands, including one of the greatest populations of elephants left in East Africa.
Big Life's objective is to use innovative conservation strategies and collaborate closely with local communities, partner NGOs, national parks, and government agencies. Their program objectives are organised around four main themes: wildlife protection, human-wildlife conflict mitigation, habitat protection, and community support.
History
Big Life Foundation was founded in 2010. Since its inception, Big Life has expanded to employ hundreds of local Maasai rangers—with more than 40 permanent outposts and tent-based field units, 14 vehicles, tracker dogs, and aerial surveillance—protecting 650,000 ha (1.6 million acres) of wilderness in the Amboseli-Tsavo-Kilimanjaro ecosystem of East Africa.
Our Partnership
WLT became partners with Big Life in 2022.
Through the Action Fund, WLT are able to fund land protection, allowing Big Life to continue their vital work in the 77,000 ha (190,000-acre) Greater Amboseli ecosystem, an internationally recognised UNESCO Biosphere Reserve under the Man and Biosphere Programme (MAB).
Our first project together will safeguard two crucial wildlife corridors in Eselengei, the northernmost tract of intact wilderness in Greater Amboseli. Listed by Kenya Wildlife Services as a priority 'Endangered Ecosystem/Area', Eselengei is home to 24 globally threatened species (14 birds and 10 mammals) and holds particular importance for lions and elephants.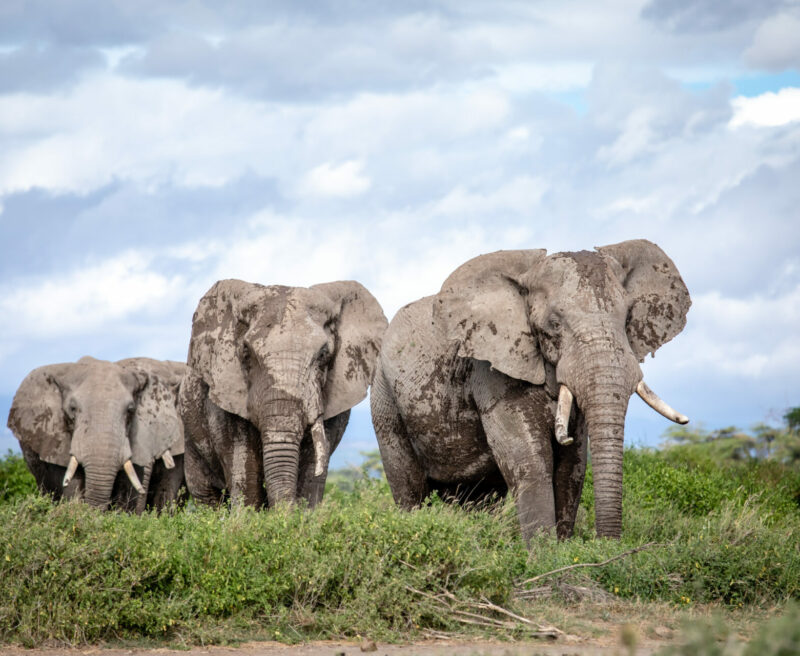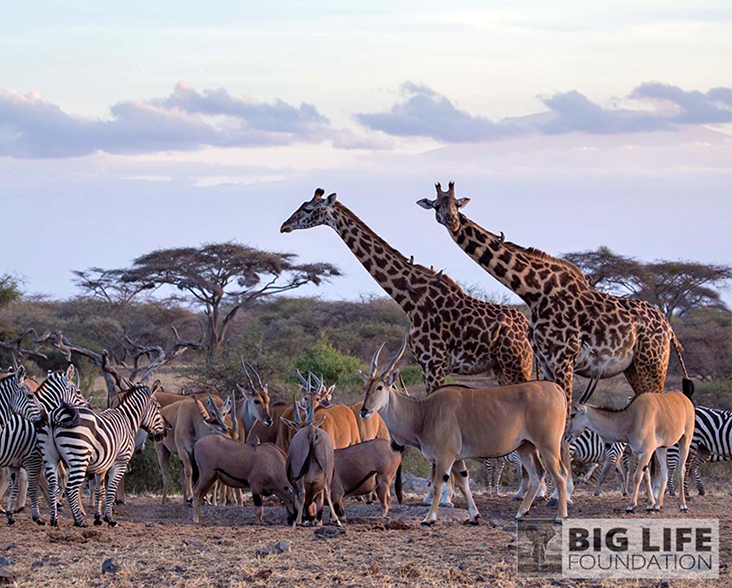 Current Projects with WLT
Eselengei
During this three-year project , Big Life will lease a total of 14,366 ha of land (9,263 ha with WLT support) from semi-nomadic Maasai pastoralists, who have worked closely with our partner here for years. Although land-use change and fencing will be prohibited, the lease agreement will also preserve Maasai culture by allowing continued access for livestock grazing and other activities that can provide conservation-compatible income, including tourism.
Eselengei, like other areas in the Greater Amboseli ecosystem, is under serious threat from a rush of land purchases. As land parcels are sold, fenced, and converted to other uses such as agriculture or fenced settlement, the ecosystem becomes ever more fragmented, cutting off migratory paths and dispersal areas that the local wildlife rely on. Communities suffer too, as grazing land is reduced, tourism potential is compromised, and tapped aquifers impact on water availability for tens of thousands of people.
The two wildlife corridors established as part of this project will keep the Selenkay Conservancy (5,180 ha) connected to the rest of the landscape. This will benefit a nationally significant lion population (40 individuals) and reinforce an extremely important dispersal area for around 350 elephants. Among the many other species that call Eselengei home are the African Painted Dog (Endangered), Temminck's Pangolin (Vulnerable) and three Critically Endangered vultures.
Other Projects and Activities
Alongside their project with WLT, Big Life have a number of other projects and activities running concurrently. Some of these are:
• Anti-poaching schemes, with over 300 rangers trained, and multiple permanent outposts and mobile units set to tackle the pervasive issue of poaching head-on.
• Wildlife crime and anti-trafficking initiatives. Big Life employs Maasai rangers from local communities, expertly trained and well-equipped to tackle a multitude of wildlife crimes.
• Rhino protection. Big Life actively protects the seven known Critically Endangered Eastern Black Rhinos that live in their area of operation. Their ultimate aim is to maintain the Intensive Protection Zone (IPZ) status of the surrounding area.
• Big Life also has a dedicated tracker dog unit, allowing them to swiftly and effectively track poachers in the wild.