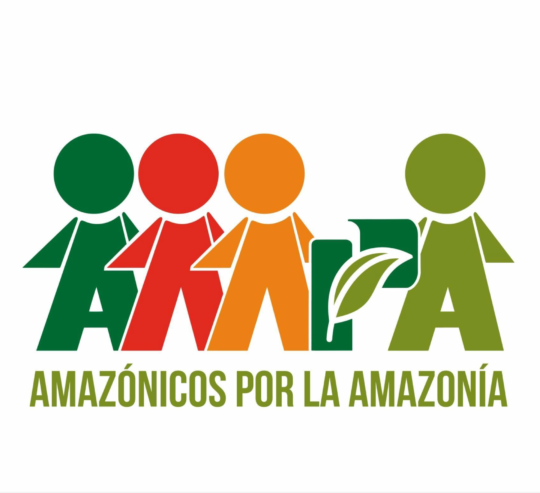 Amazónicos por la Amazonía (AMPA)
Mission
Amazónicos por la Amazonía (AMPA) – Amazonians for the Amazon – is a Peruvian organization committed to the conservation of biodiversity and sustainable territorial development to improve the lives of the peoples of the Andean Amazon.
AMPA "preserves life to share it with everyone".
The organisation works with a strategy of intervention grounded on their conviction in sustainable territorial management. This involves 4 cross-cutting axis to the implementation of all their initiatives: environmental, social, economic and political; where territorial order is the fundamental basis. Through these axis, they ensure their activities are consistent with the conservation of natural and cultural heritage.
History
Founded in 2003, our partner works using an integral sustainable management approach to conserve forest ecosystems in the Andean Amazon. AMPA provides technical and legal support to local populations, helping them to strengthen their capacities for self-management, support territorial development and build financial sustainability of protected areas.
Acting initially as one of the main collaborators in San Martin's Economic Ecological Zoning process, emphasising the natural vocation of the territory, AMPA has since been instrumental in a number of achievements for the peoples of the Andean Amazon.
Based on their experience of managing the Alto Huayabamba Conservation Concession in a sustainable and participatory way, AMPA has been supporting the voluntary and community-based conservation movement in Peru. AMPA is part of and leads the coordination of the "Amazonia Que Late" national network in 11 regions across the Andean Amazon, which gathers more than 180 conservation initiatives and places more than 1 million hectares of forests under the management of organized communities like: producer associations, peasant organizations, families, indigenous peoples, local governments, among others.
Our Partnership
AMPA partnered with WLT in 2022. Our first project together will support the conservation and management of the "Bajo Huallaga Fragile Ecosystem" in San Martín, contributing to the protection of the area against threats such as unsustainable logging, hunting and fishing, which generate the forest loss and degradation.
This fragile ecosystem of 6794 hectares is voluntarily managed by the local community association ABIOFORP (Agro Bio Forestal El Porvenir Pelejo Association) through the "Areas Inundables del Bajo Huallaga Conservation Concession", a type of community-based conservation area. WLT will support AMPA and ABIOFORP by funding increased protection and management of the area, including the purchase of 97 ha of land to facilitate control and surveillance activities, restoration of 45 ha of previously degraded areas, provision of special equipment for surveillance work and the signalling of the area.
In addition, research activities will be carried out to learn more about the local fauna, the association and its surveillance committee will strengthen their capacities for a better response to environmental crimes and local communities will be involved in training and environmental awareness activities.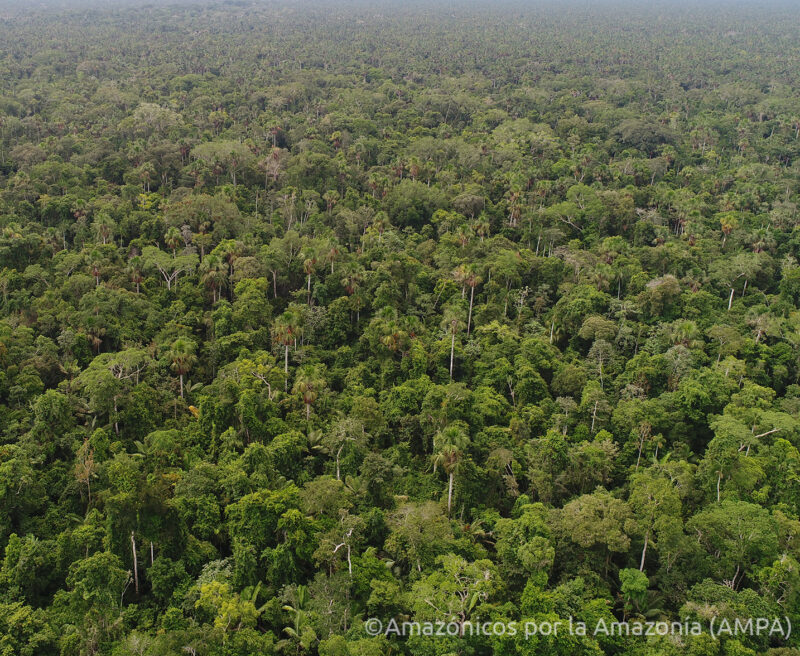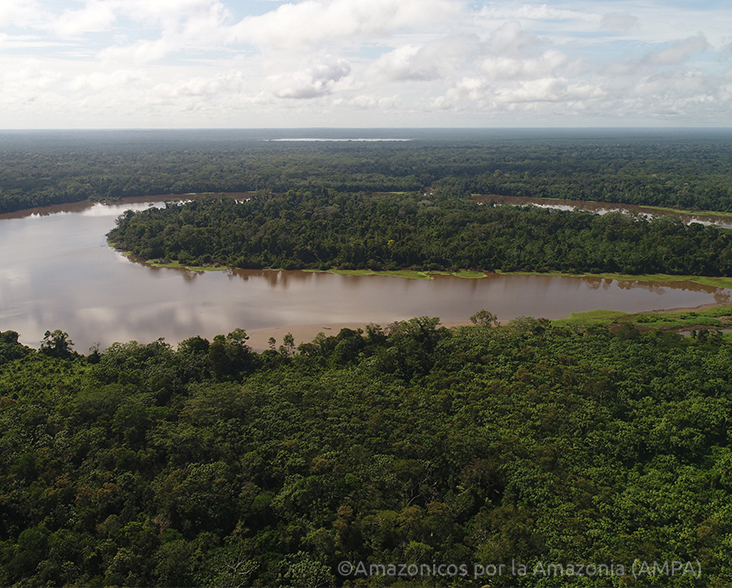 Current Projects with WLT
Bajo Huallaga
The project area that WLT and AMPA will be protecting is a flooded ecosystem made up of swamps and aguajales (palms), the best preserved ecosystem of its kind below 180 metres elevation in San Martín region. There is a dense understory and a sparse or open understory within the area, and also a high environmental interaction that allows a great variety of microhabitats. The properties to be acquired are directly connected to the Papa Cocha lagoon on one side and the Huallaga river on the other.
Although the biodiversity in the project area is poorly studied, the species that are known from the area highlight its importance, including Giant Anteater, Spanish Cedar, Lowland Tapir and Yellow-footed Tortoise (all Vulnerable), the Jaguar has also been recorded in the area. There is also an important community of primates such as Isabel's Saki Monkey, a species with very limited information that, until now, has only been documented in Loreto region. The camera traps that will be installed in the area will make possible the monitoring of some of these important species.
As part of the project, AMPA will be working closely with two neighbouring local communities. Pelejo is home to both the original inhabitants of the area and a migrant population, while Parinari is a native community of the Shawi people. Educational and capacity building workshops will be also important strategies to involve local people and start raising awareness in environmental issues.
Other projects & activities
Community-based conservation is the heart of AMPA's work, with the strong belief that voluntary conservation is crucial for the future of our planet. The organization leads actions with an integral focus, associating conservation to cultural identity, governance and sustainable economy.
Bearing in mind the need to generate sustainable and just economies, AMPA promotes economic development initiatives that help improve the quality of life of local communities while keeping the forests standing. The Voluntary and Community-based Amazon Conservation Cooperative "Cooperamaz" was created with this purpose and currently gathers 19 conservation associations that are developing sustainable production chains such as cacao, quinoa, honey and others.
AMPA works hand in hand with communities and conservation organizations promoting governance spaces and participatory tools to make local voices heard, tell compelling stories, and build capacities for communication and environmental education.
AMPA aims to focus on managing territory in the Pan Amazon region, curating information that can be used by governments, regional and international actors to design intervention initiatives.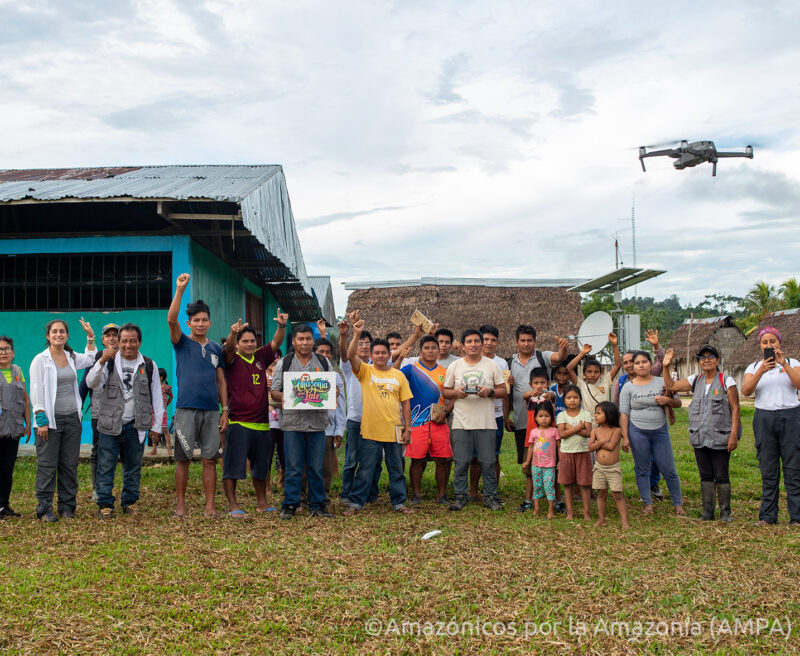 Contact Details
Director of Conservation: Rita Vilca Lucana
Website: ampaperu.info