Ecoregion: Ancient Beech Woodland
Key Species: Badger, Marsh Tit, Wood Mouse, Starling, Kestrel, Wood Warbler, Serotine Bat, Common Pipistrelle Bat, Soprano Pipistrelle Bat
World Land Trust (WLT) has created a haven for wildlife at Kites Hill by managing the reserve to restore and maintain natural habitats. With a nature trail and interpretation boards on site, the reserve is both an education facility and a demonstration of the benefits of habitat management for conservation. As WLT's only project in the UK, Kites Hill is an excellent example of how the Trust works with partners internationally.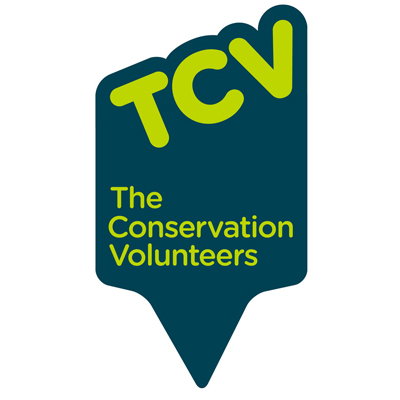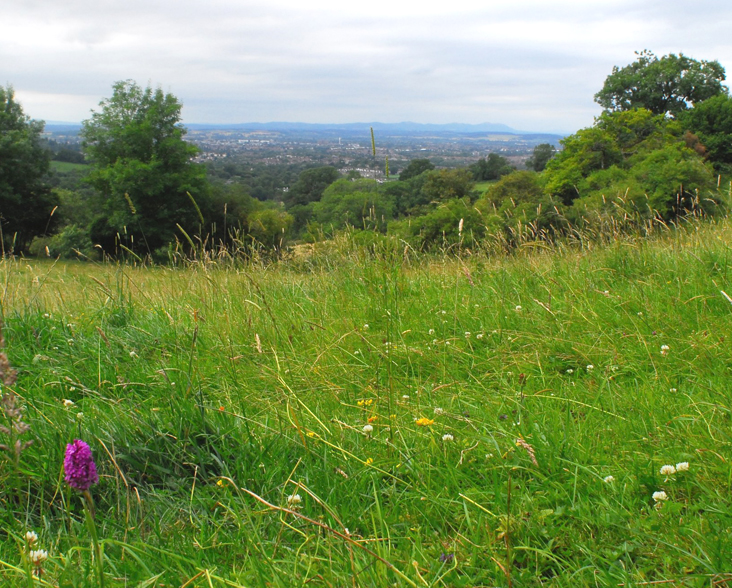 Conservation action
WLT's conservation work involves maintaining the woodland's health and structure. The fields are farmed to organic standards and grazing encourages a greater diversity of plant species to benefit invertebrates.
WLT has provided breeding sites throughout the reserve for species of butterflies, bats, owls and other species that had previously disappeared from the area. In 2009, WLT created a wildlife pond that is now attracting invertebrates and other pondlife. In 2015, interpretation panels were installed along the nature trail which provide a valuable resource for learning about conservation.
Due to past farming practices, the habitat at Kites Hill has been degraded and species have been lost in the area. The farming at Kites Hill now meets organic standards and cattle fencing prevents damage to natural springs. Continued management of woodland and grassland is restoring these habitats to a semi-natural state.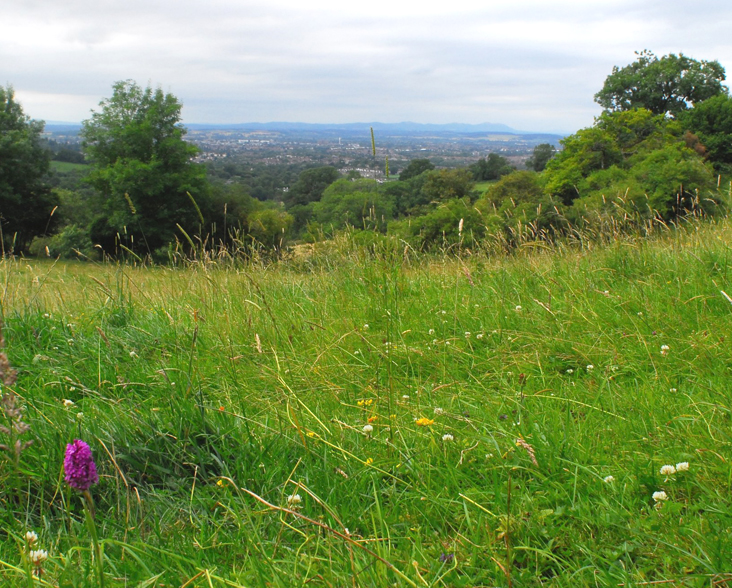 Biological Importance
Kites Hill is home to a variety of Britain's most loved species.
Bird species include: Marsh Tit (Parus palustris), Song Thrush (Turdus philomelos) and Starling (Sturnus vulgaris) all Red listed by the RSPB, indicating their conservation importance. Kestrel (Falco tinnunculus), Stock Dove (Columba oenas) and Wood Warbler (Phylloscopus sibilatrix) are all listed as Amber for conservation importance by the RSPB.
Wood Mouse (Apodemus sylvaticus), Bank Vole (Clethrionomys glareolus), Serotine Bat (Eptesicus serotinus), Common Pipistrelle Bat (Pipistrellus pipistrellus), Soprano Pipistrelle Bat (Pipistrellus pygmaeus) and Badger (Meles meles) are just some of the charismatic mammals found here
Over 100 species of plant can be found at Kites Hill, including: Hazel (Corylus avellana), Hawthorn (Crataegus monogyna), Common Spotted Orchid (Dactylorhiza fuchsii), Bluebell (Hyacinthoides non-scriptus), and Pyramidal Orchid (Anacamptis pyramidalis).