Ecoregion: Ecuadorian Dry Forest
Key Species: El Oro Parakeet, El Oro Tapaculo, Mantled Howler Monkey, Hoffman's Two-toed Sloth, Western Tamandua, Oncilla
Buenaventura Reserve is situated in a rare remnant tropical cloud forest between 400 and 1,200 metres above sea level.
Of all the Fundación Jocotoco reserves, Buenaventura contains the highest number of rare bird species, with at least 15 classified as globally threatened. This makes it the private reserve with the largest number of threatened species in Ecuador.
Buenaventura was established in order to protect the largest global population of the El Oro Parakeet (Pyrrhura orcesii) which classified as Endangered by the IUCN Red List of Threatened Species and depends upon the site for its survival.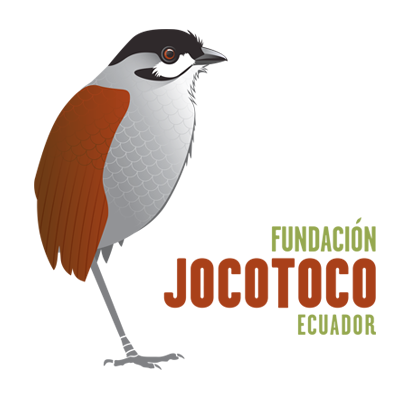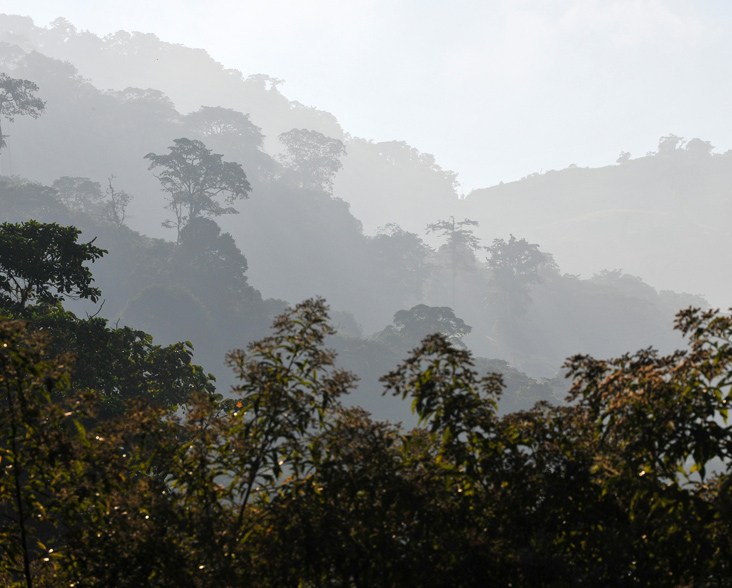 Conservation Action
Since establishing the reserve in 1999, Jocotoco has instigated active conservation management and continues to purchase further forested and cleared land to expand its size with support from World Land Trust (WLT). Jocotoco has also developed high-quality visitor facilities at the reserve.
As a result of forest clearance for cattle grazing, the region is threatened by reduced cloud cover due to deforestation, which is resulting in less rainfall at low elevation levels. Many species have started migrating up the mountains to wetter areas, hence the focus on purchasing land at higher elevations.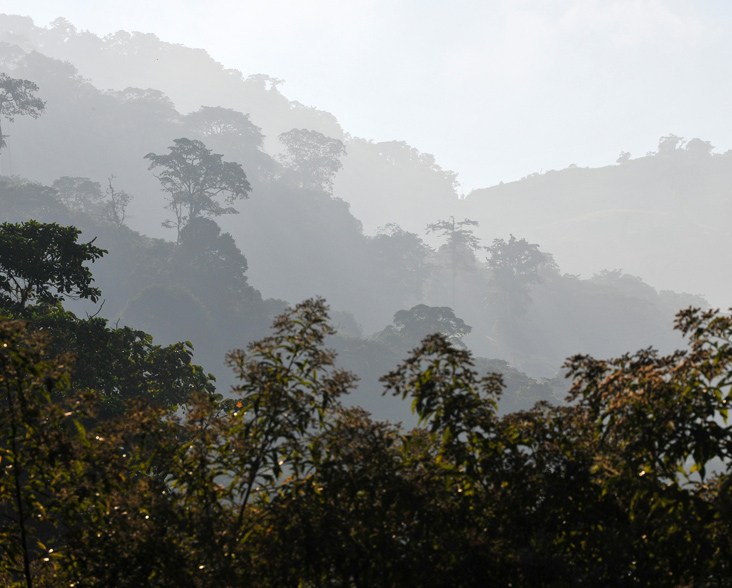 Biological Importance
The reserve itself and its vicinity are home to a large number of endemic plant species that are highly vulnerable to habitat loss.
In addition to the El Oro Parakeet, the Endangered El Oro Tapaculo or Ecuadorian Tapaculo (Scytalopus robbinsi), first described in 1997, also depends on the Buenaventura Reserve for survival.
Threatened mammals present include Mantled Howler Monkey, Hoffman's Two-toed Sloth, Western Tamandua, Oncilla, and even Pumas are occasionally seen.
Buenaventura is located in an area with a key concentration of endemic biodiversity where the Tumbesian and Choco biomes mix. It is the only known location for several species of threatened and endemic plants, particularly orchid species and, as deforestation continues outside the reserve, it is a last refuge for much wildlife.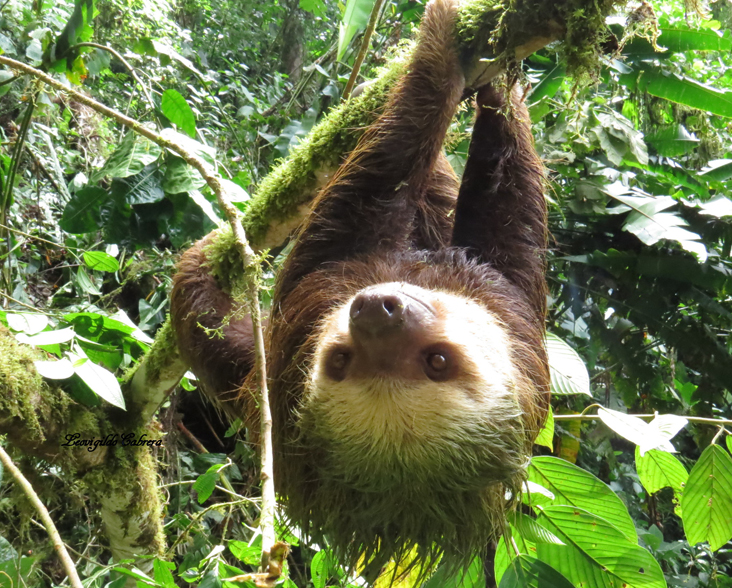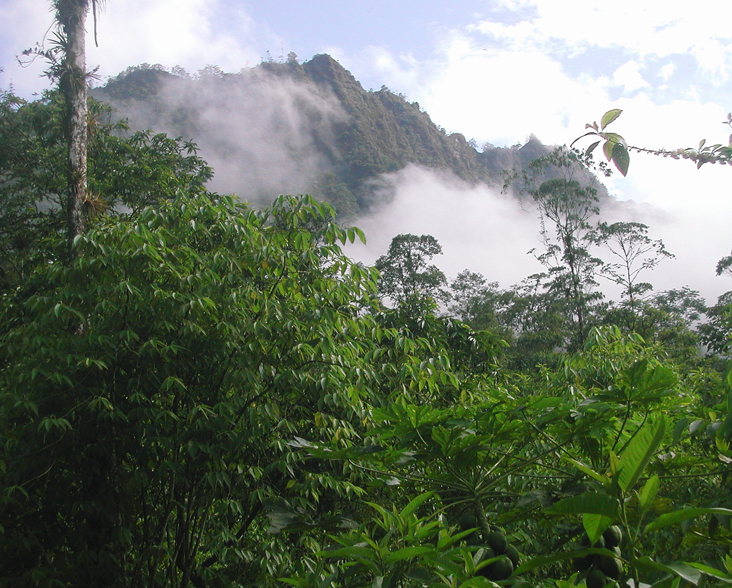 Carbon Balanced
Buenaventura is the site of the WLT's first Carbon Balanced project, established in 2005 following the launch of the Carbon Balanced programme. It involved the purchase of a 10 hectare extension to the reserve, taking it down-slope and so incorporating slightly drier habitat supporting a distinctive avifauna.
This 10 hectare plot was grazed by livestock prior to purchase, preventing re-growth of forest. Once acquired, the land was planted with native tree and shrub species which, over the 20 year project duration, will result in the sequestration of an estimated 1,420 tonnes of CO2. The progress of this emerging forest will be recorded every five to seven years to check that the amount of CO2 accumulated in the vegetation matches initial estimates.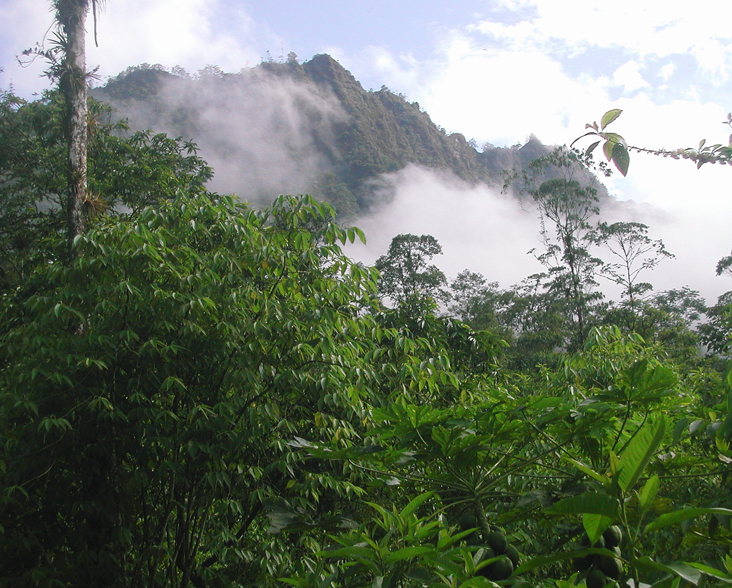 Community involvement
The nurseries established to supply trees for the reserve provide a supplementary income to local families. Reforestation efforts have reinstated water storage, protecting water supplies to the nearby town of Piñas.