Species Data
Class: Magnoliopsida
Order: Fagales
Family: Fagaceae
Scientific Name: Quercus macranthera
IUCN Red List status:Least Concern
Description
Commonly known as the Caucasian Oak or Persian Oak, Quercus macranthera is a dominant oak species native to the montane forests of the Caucasus.
Behaviour
The plant is fast growing and can reach heights of 30 metres. It grows male flowers in the form of catkins which can grow between 5 and 8 centimetres long. The plant's fruits are ovoid acorns with lengths of up to 2.5 centimetres.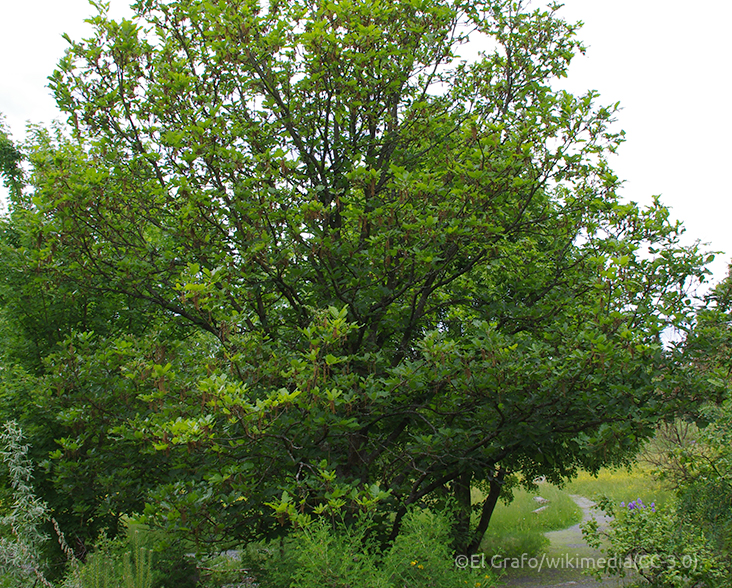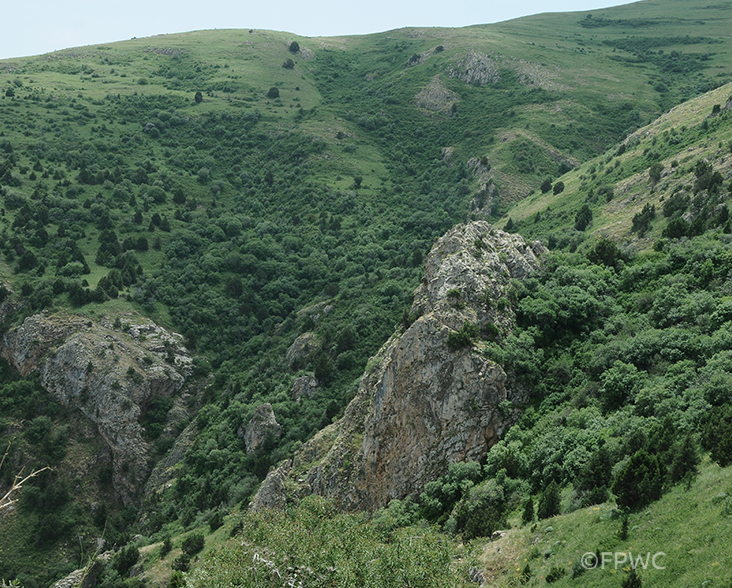 Habitat and range
It is native to Western Asia, including northern Iran, and countries in the Caucasus region including Georgia, Armenia, and Azerbaijan. It is also located in Euro-Siberian phytogeographical region of Turkey.
Whilst the plant prefers all kind of soil types – including calcareous ones – it prefers dry sites.
It is found in higher altitude montane forests and subalpine regions throughout the Caucasus region at elevations of between 1,000 and 1,900 metres above sea level. For example, it is located in the Khosrov Forest State Reserve in Southern Armenia where it serves as one of the dominant trees in the forest ecosystems.
Protected by these WLT Projects