Species Data
Class: Aves
Order: Accipitriformes
Family: Accipitridae
Scientific Name: Pseudastur occidentalis
IUCN Red List status: Endangered
Description
This large bird of prey has clean white underparts, a dark grey back and wings and a streaked head. Its white tail shows a thick black band near the tip, which is particularly visible in flight.
Behaviour
The Gray-backed hawk has a varied diet, consisting of lizards, small birds and mammals. In display flights, one bird will dive almost vertically for several hundred metres.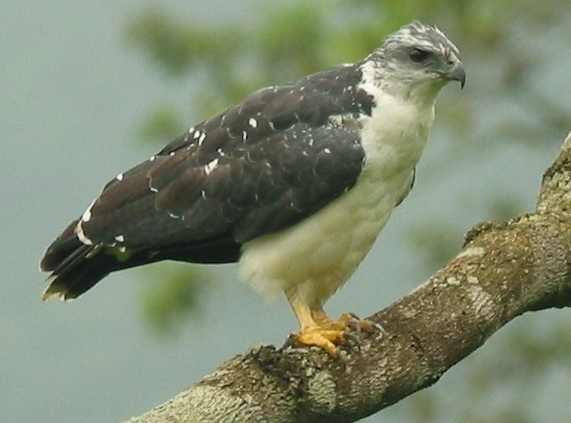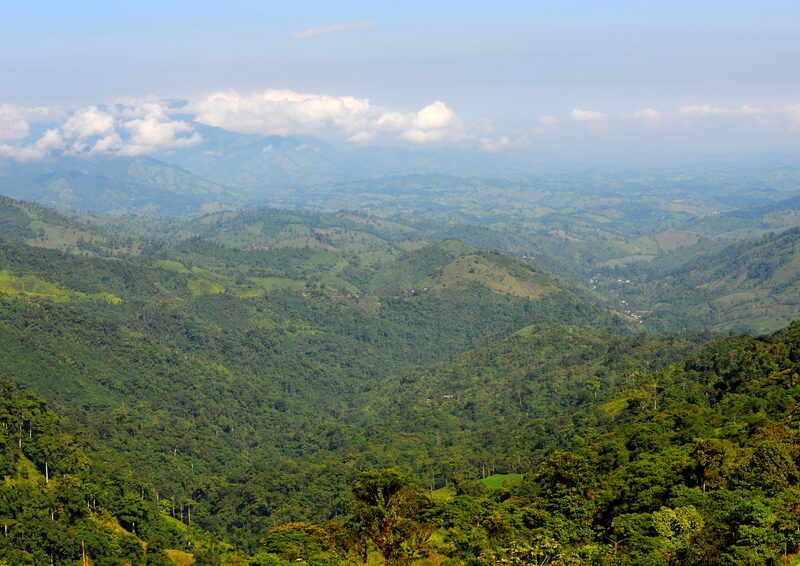 Habitat
Dry and semi-humid forest areas, occasionally wandering into wetter habitats. It is found in Ecuador and northern Peru.
Threats and Conservation
Gray-backed hawks suffer from the logging of their forest habitats, for commercial forestry and to make way for cattle ranching and agricultural operations. The population is declining and there are believed to be less than 1,000 individuals left.
Protected by these WLT Projects