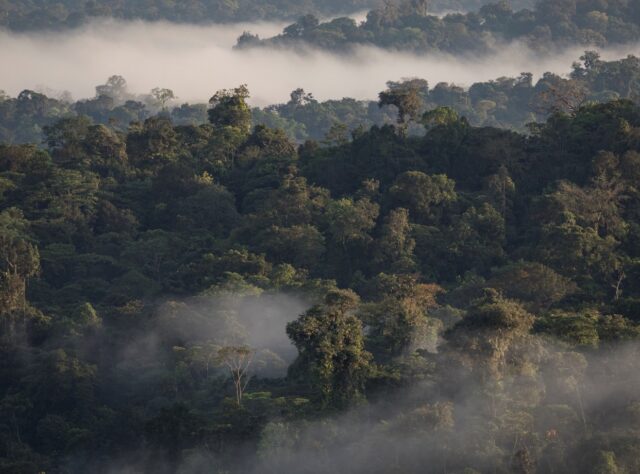 This month we have been telling you just how important Ecuador's Canandé reserve is, but now we have a dedicated ranger to show you how extraordinary this biodiversity hotspot truly is. 
Ranger Jacinto De la Cruz has been working in Fundación Jocotoco's reserve for 12 years now, so he has a special insight into the inner workings of this unique forest. In this video, he shows us how he monitors Brown-headed Spider Monkey and the equipment he needs to do so. A task that is critical for Fundación Jocotoco rangers, as Canandé is home to the world's largest population of critically endangered Brown-headed Spider Monkey. 
Canandé is certainly a special place, filled with unique flora and fauna found nowhere else on earth. "I'm here because I love nature, and being around mammals, birds, and this magnificent Chocó forest," says Jacinto. This habitat is a wilderness that rangers work diligently to protect, constantly weathering torrential downpours and navigating treacherous land. 
We share Jacinto's passion for the Chocó – and we were astounded by the incredible support that flooded in for our #SaveTheChocó appeal. A surge of matched donations enabled us to reach our £500,000 target, achieving this milestone on the very last day our annual Big Match Fortnight event.  
Now that Big Match Fortnight has concluded, the extended 'Saving Ecuador's Chocó Forest' appeal will continue accepting donations for the foreseeable future; a chance to see how much we can raise together for this amazing forest. 
You are still in time to join us as we continue making history for this global biodiversity hotspot, and we go further to save endangered species from an extinction cliff. 
By supporting our 'Saving Ecuador's Chocó Forest' appeal, you can help it last forever.