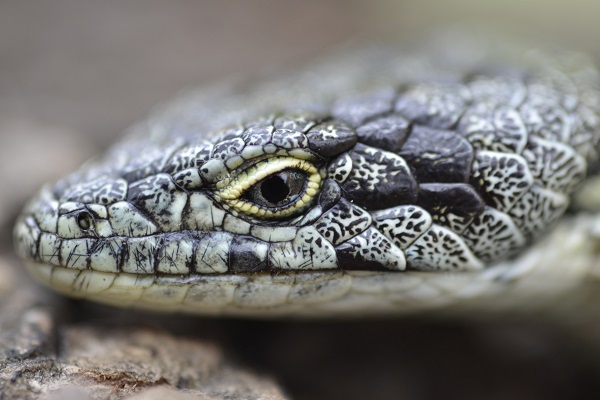 Simon Barnes writes about one of Mexico's charming tree-bound reptiles in his latest post in his blog series, Barnes's Bestiary.
Here be dragons.
Did anyone ever actually write that on a map in all seriousness? If they didn't, it's an idea we needed to invent, because the phrase goes so deep with us. We love the idea of a place so remote and so dangerous that real dragons, breathing fire and sleeping on hoards of stolen treasure, could be hiding there.
But it's also a lesson in ecology. Dragons need a Here. Without a Here – without that remote and dangerous land – dragons can no longer exist. You can destroy a dragon the old-fashioned way, by means of a knight-errant, or you could take the modern option and destroy the Here instead. The modern option not only rids us of one dragon, but this method also removes all possibility of them ever being seen again.
That's a concept that works in the real wild word, and it's called habitat destruction. It's a 21st century truth – even if dragons exist only in the untamed imagination of us humans.
Or do they? The Bromeliad Arboreal Alligator Lizard has a wonderful resemblance to a little dragon: rather like Norbert, Hagrid's beloved little monster in the Harry Potter books.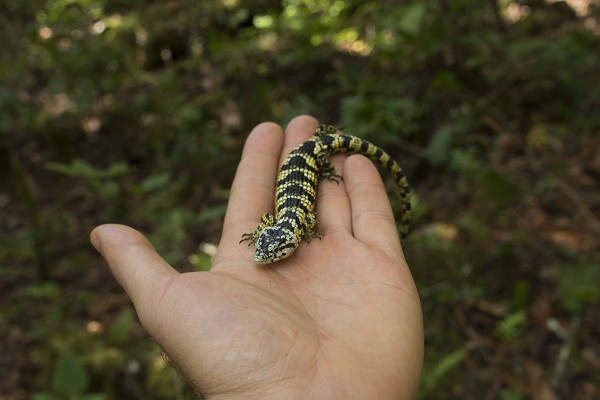 That's because this lizard has especially stout scales, which give it the look of a scaled-down dragon. It also has a burly little body, chunky legs and a prehensile tail: just what it needs for a life in the trees. They are no more than six inches long, not counting the tail, and they hunt big game – mostly insects – in the trees.
Not at all the kind of man-eating monsters that need to be slain by knight-errants. Or by any other means. So the question becomes the opposite- how do we protect them?
They live in cloud forests in Mexico… and if we lose these forests in Mexico, their Here will be destroyed, and there will be no more Bromeliad Arboreal Alligator Lizards. So it seems a smart idea – for that and for about a million other reasons – to look after the Mexican forests that remain.
You could, I suppose, draw your map and write on it "Here used to be dragons". But that wouldn't have the same force, would it?
More information
World Land Trust is currently raising funds to protect the ancient forests of Sierra Gorda, one of the remaining habitats of this tiny dragon. Habitat can still be protected here for a relatively low price, 1,000m² for a donation of £25 or one acre for £100.
Can you help keep these dragons on the map?