Thank you to our amazing fundraisers and your inspirational efforts helping World Land Trust to save habitats worldwide.
Take a look at just how far our wonderful supporters will go to save the natural world.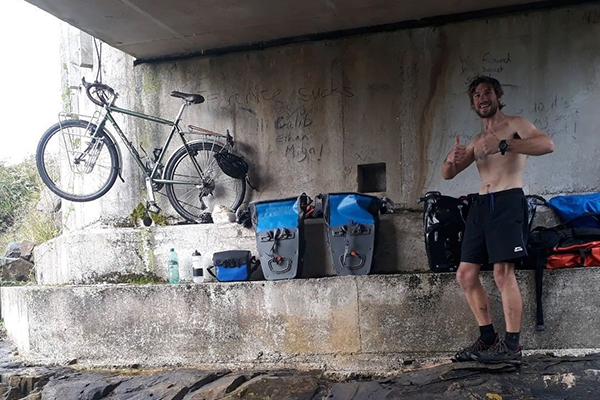 James "Jimbo" Perkins
Cycling the length of South America, Autumn 2019 – Spring 2020
Jimbo is setting off on a tough, 7000-mile bicycle expedition in South America. He plans to cycle from Ushuaia, the most southerly town on the continent (and in the world) to Barranquilla in Northern Columbia in six months.
"I hope to raise £1 per mile that I cycle for the World Land Trust who are carrying out essential work on conserving the worlds ecosystems and habitats", writes Jimbo. He hopes to visit some WLT project areas during his journey.
Nino Bacon
3 Peaks Challenge, June 2018
Nino completed the challenge of hiking the UK's three highest mountains (Snowdon, Scafell Pike and Ben Nevis) in 22 hours and 50 minutes!
She says "The world we all are living in is very important to me and I believe we all have some responsibility to look after and protect it. Therefore preserving nature with its living creatures regardless big or small is very close to my heart, this is why I am raising money for this amazing charity  – World Land Trust!"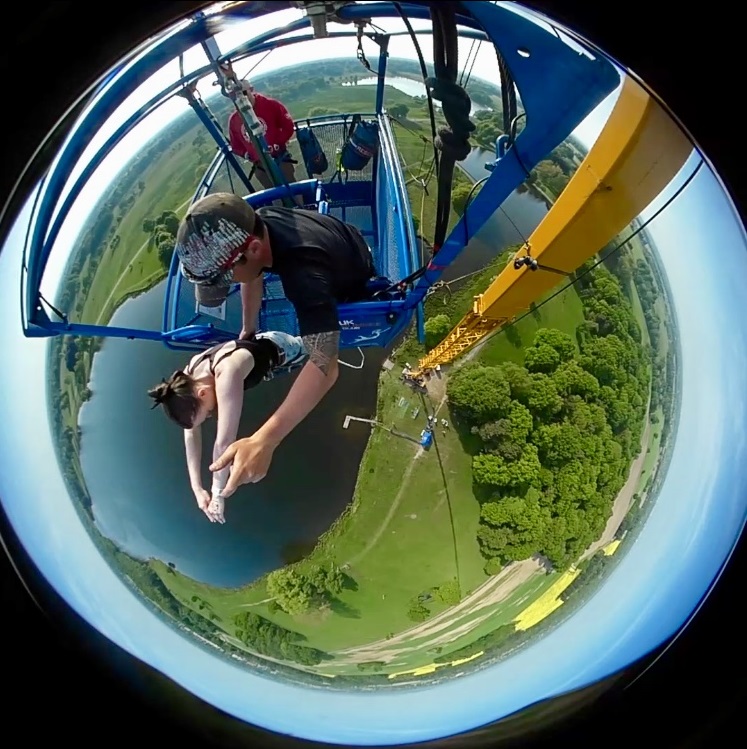 Lucinda Steer
Bungee Jump, May 2018
Lucinda decided to do a terrifying bungee jump in aid of World Land Trust. She raised an impressive amount for the Buy an Acre programme, and her total was generously matched by her employer.
Lucinda told us, "It was definitely the scariest thing I have done but so worth it to be able to support the wonderful work of the World Land Trust."
Camilla and Julian Read
Cycling from the UK to New Zealand in 12 months
When Camilla and Julian Read decided to move to New Zealand from the UK, they chose to see how much of that journey they could do by bike, and while enjoying the world's natural landscapes by road, try to save endangered habitats by fundraising for World Land Trust on their way.
They will travel through 27 countries and visit a couple of World Land Trust projects on their way.
Read more about their journey »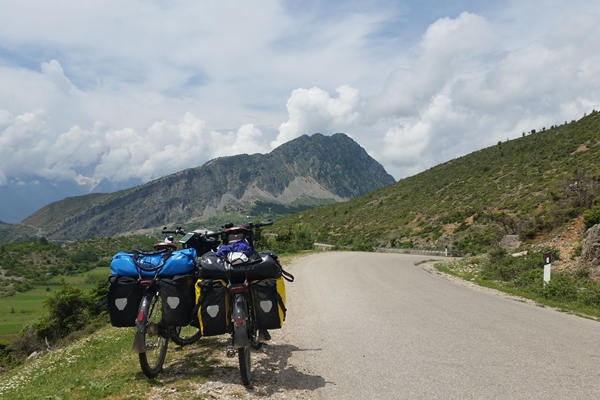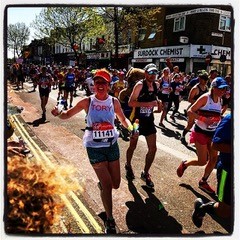 Tory Collins
Virgin London Marathon, April 2018
This was Tory's first marathon, and by completing it she achieved a lifelong dream. "I felt so excited to be running," she told us. "The atmosphere and support from the crowds was incredible along the whole route, it was the hottest marathon ever and certainly tough to run.
"I managed to complete the distance without stopping and felt thrilled to collect my medal.  My own cheering squad were amazing – I am sending love and thanks to my children Ava and George, my husband Paul and Hal, Cinead, Mum, Dad and Sean. World Land Trust please keep protecting our planet for all nature for the future!"
Congratulations Tory!
Patrick Sherriff
Hong Kong 50 km Cyclothon, October 2017
The Hong Kong Cyclothon is a full-day cycling festival when amateur and professional cyclists race through the city from dawn to dusk in the autumn heat.
Sponsor Patrick on his fundraising page »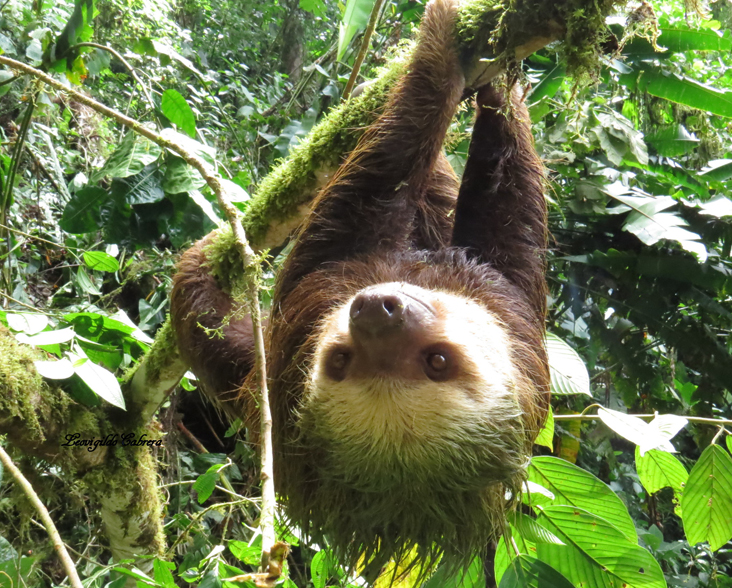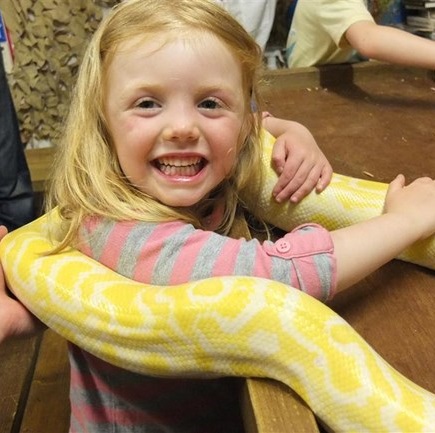 Amie Frederick
Mini-triathlon, October 2017
Amie chose to fundraise for WLT because she cares deeply for wildlife, and says "WLT buys land for animals to run freely again. I want to be a conservationist when I grow up to help animals. Animal's habitats are precious without them the animals will become endangered or extinct.
"I feel tired just thinking about doing a mini triathlon but I feel very happy to be raising money."
Sponsor Amie on her fundraising page »
Henry Teare
English Channel Swim, August 2017
Henry took on on the challenge of swimming the English Channel from the coast of Kent to France, with the aim of swimming 21 miles in 16 hours or less.
Sponsor Henry on his fundraising page »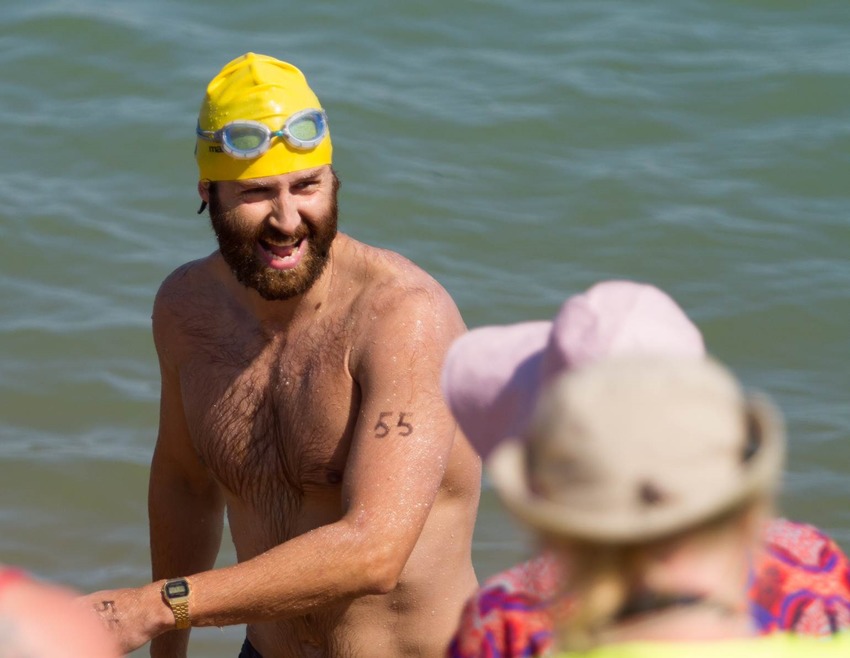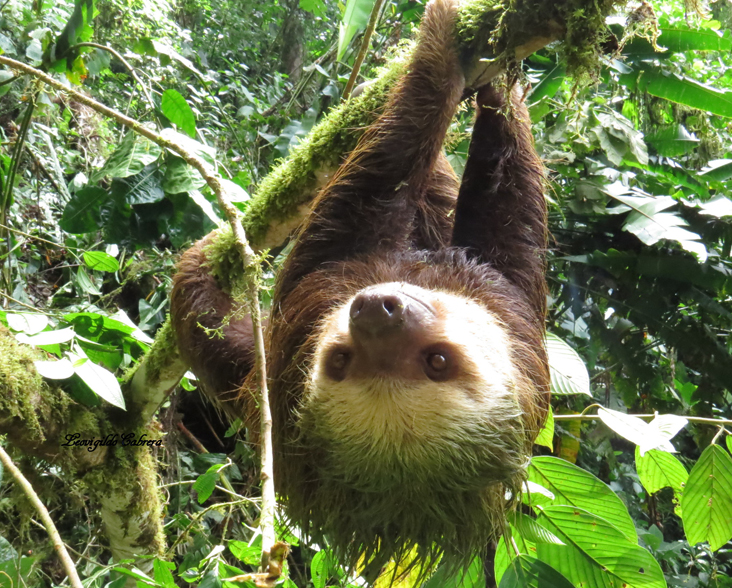 Andrea Graf
Portuguese Coastal Way (Walk), Summer 2017
"This walk is to find some space, inside and outside of myself, in a world that can sometimes feel a bit overwhelming. I also hope to raise £1000 for the protection of some wild spaces around the world, where nature might be allowed to regenerate and flourish."
Sponsor Andrea on her fundraising page »
Tom Kite
Litterpick, Summer 2017
Tom and his father Ross Kite organised several litter-picking events in support of wildlife conservation through World Land Trust (WLT). Ross says:
"Last Christmas Tom and I were watching David Attenborough in Planet Earth 2, when Tom decided that he wanted to sell toys and give his money to 'save the animals'. I said we should do things properly and raise as much money as we can."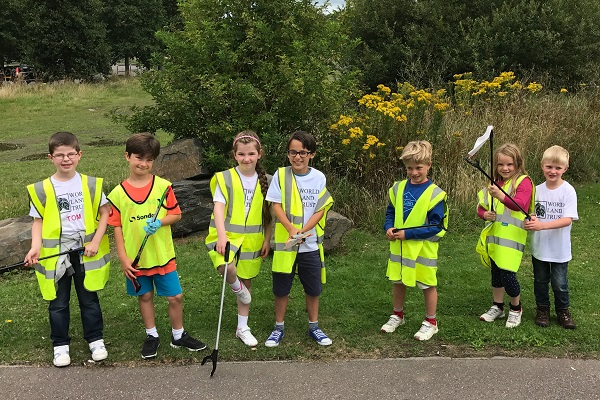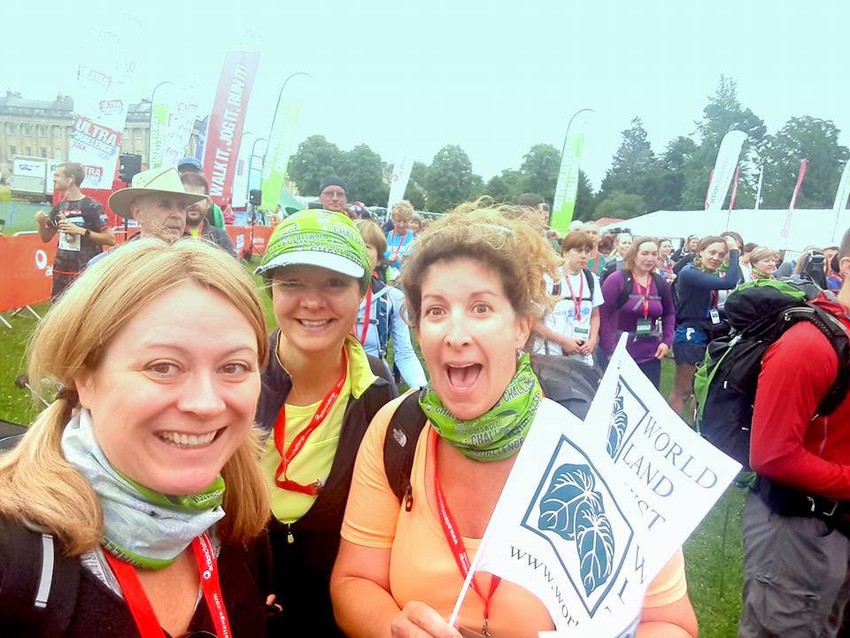 Lisa Henderson, Susan Graham and Sarah Field
Cotswold Way Challenge, July 2017
Lisa, Sue and Sarah decided to walk 100km over 2 days to complete the Cotswold Way Challenge for World Land Trust.
"I'd like to say I helped protect an area of land rich in wildlife for my children to perhaps visit one day," says Lisa Henderson, who signed on the complete the challenge in 2018 as well. Find out more »
Alice Milton
5,000 mile walk, 2016-17
Alice set aside a year to walk 5,000 miles around the cost of Britain and aimed to raise £2,000 for World Land Trust along the way, with her dog for company and camping in a tent.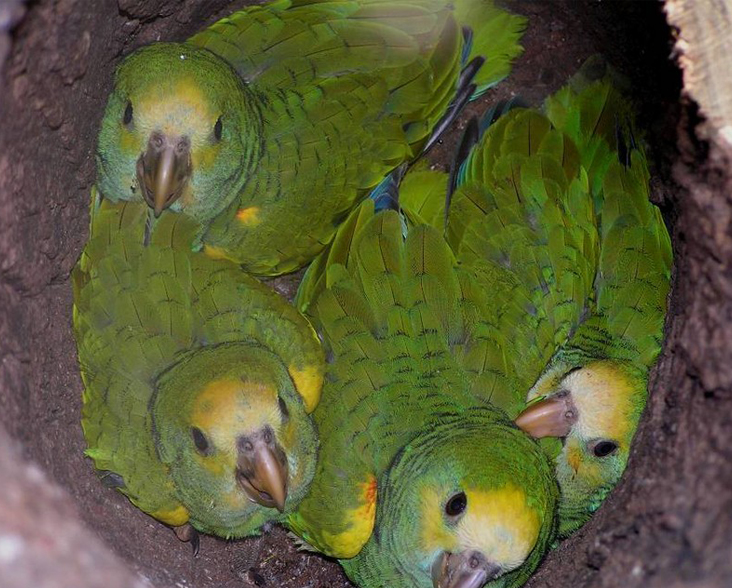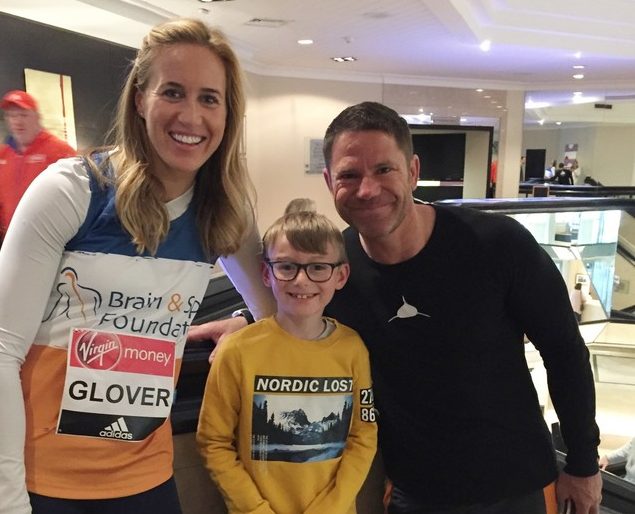 Cassius Vardaal
Mini-triathlon, May 2017
After meeting Steve and Helen Backshall, 10 year old Cassius Vardaal was inspired to raise funds for the Saving Kinabatangan appeal by competing in a mini-triathlon.
His mother Doremi told WLT, "Cassius completed the course and did brilliantly. It was quite gruelling given the inclement weather, it rained literally all day but he is so thrilled to have raised £388 so far."
Becky Lockyer

Five Year Fundraising Challenge, 2017-2022

Becky has set herself a Five Year Fundraising Challenge to raise £5,000 and enable World Land Trust to buy and protect 50 acres of tropical forest.

Starting with a bake sale, she has planned various fundraising events to raise funds and awareness for WLT, including a series of Ceilidhs in St Paul's Church, Cambridge.