Help the Keepers of the Wild
in their vital work
Keepers of the Wild supports many of our partner organisations to employ local men and women as rangers, straight into conservation's frontline. Since then, they have proved themselves invaluable, facing natural and human threats head-on.
Rangers are essential to the day-to-day protection, ongoing site and species monitoring, and long-term success of the programmes. Safeguarding land is a challenge; successfully protecting these large areas of land is an arduous, unpredictable and precarious one. The on-going reserve management that each of our Keepers of the Wild provides relieves this pressure, facilitating far better care for these beautiful but vulnerable habitats.



While no two days in these incredible environments could ever be the same, the discreet presence of our Keepers of the Wild is constant. Their work includes patrolling (which allows them to police illegal activities such as logging, hunting and boundary encroachment), monitoring species, assisting researchers, creating and maintaining infrastructure, guiding visitors, and working with local communities. Creating an extra level of security, their on-site presence is instrumental in deterring illegal activities. When such events occur, reserve rangers can respond rapidly to assess, respond and control the situation.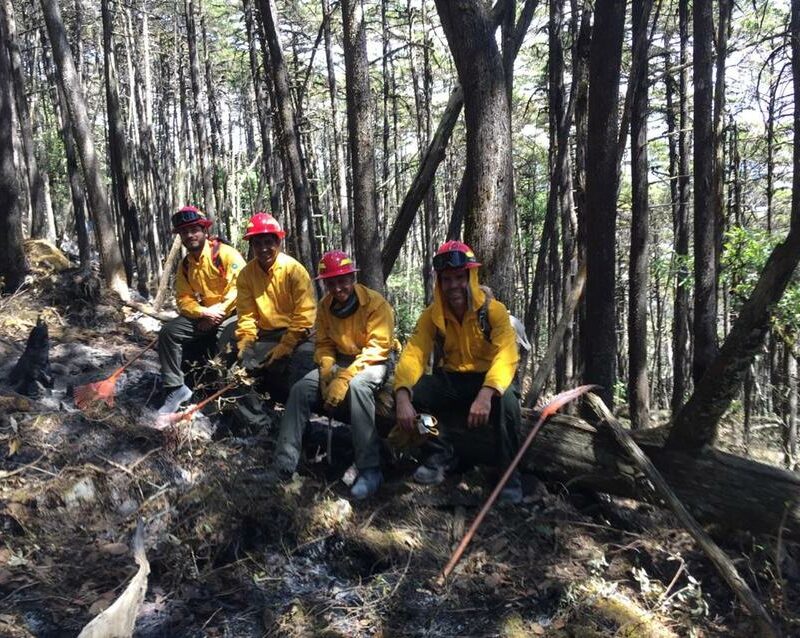 A LONG TERM RESOLUTION
Keepers of the Wild increase the quality of protection provided to these invaluable habitats. As well as human threats to these wildernesses, over the years the Keepers have faced mudslides, storm damage, and forest fires (although humans can be responsible for these – by accident and design). Their quick thinking and unrivalled understanding of the needs of the habitat creates increasingly higher standards of safeguarding, which WLT always hope to see within reserves.
However, it is not just a doom and gloom role. It would also be impossible to observe and record the species and success stories from the reserves without them. They have discovered new species, found evidence of those rarely seen in the wild, and raised environmental issues within local communities. By offering education on the importance of conservation and living sustainably alongside nature, the rangers have secured the long-term success of the programmes. Therefore, continuing to fund Keepers of the Wild is an essential part of WLT's commitment to every acre we have helped to protect over the last 30 years.
NURTURING THE RESERVES
Days at any of our programmes can bring a range of emotions, from joy to fear. Working as a ranger is a physically demanding and emotionally challenging job. Locally, each Keeper of the Wild faces many risks. Globally, the Keepers are in the centre of a battlefield shaped by the damaging environmental and social issues that humans have caused – and now face. While some days may bring the thrill of a new sighting at a camera trap, another could start with a phone call alerting them to an animal caught in a real one. Land purchase is a prologue; the story of conservation truly starts when our partner organisations, and the Keepers of the Wild, can get to work.