World Land Trust (WLT) is pleased to announce that the £600,000 target to save 8,154 acres of Jungle for Jaguars in Belize has been reached, and thanks to Buy an Acre donors, a further 1,818 acres can be saved in this corridor as well.
The funds raised have been sent to WLT's Belizean partner, the Corozal Sustainable Future Initiative (CSFI), to purchase and protect a vital piece of the wildlife corridor connecting three protected areas already managed by CSFI in northern Belize.
In the past 10 years, 25,000 acres of natural forest has been cleared for agriculture and development in northern Belize, so we must act now to ensure wildlife has room to roam.
WLT is working with a new conservation partner, Corozal Sustainable Future Initiative (CSFI) to secure a jungle home to a healthy population of 22 Jaguars in Corozal, the northern most district of Belize. Corozal is becoming increasingly dominated by agriculture and is losing its forest faster than any other region in Belize.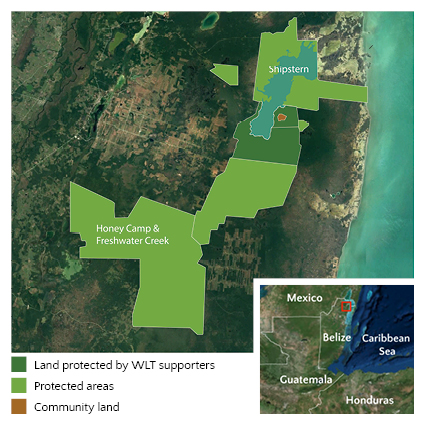 The good news is that there are existing protected areas – Shipstern Conservation and Management Area to the north and Honey Camp National Park and Freshwater Creek Forest Reserve to the south – but these are separated by unprotected land.
This appeal represents a once in a lifetime opportunity with our partner CSFI to connect these reserves by purchasing the unprotected land and ensuring this habitat becomes a permanently protected corridor for wildlife, ultimately protecting the integrity of around 88,500 acres.
This jungle is also home to Endangered mammals such as Baird's Tapir and Geoffroy's Spider Monkey, as well as all five species of Belize's wild cats (Jaguar, Ocelot, Margay, Puma and Jaguarundi).
Many bird species will also be protected including the Keel-billed Toucan, Ornate Hawk-eagle, Black Catbird,  and rare species of hummingbirds.
The flora in the area is equally diverse, with rare forest types only found in a few isolated areas across the Yucatan Peninsula.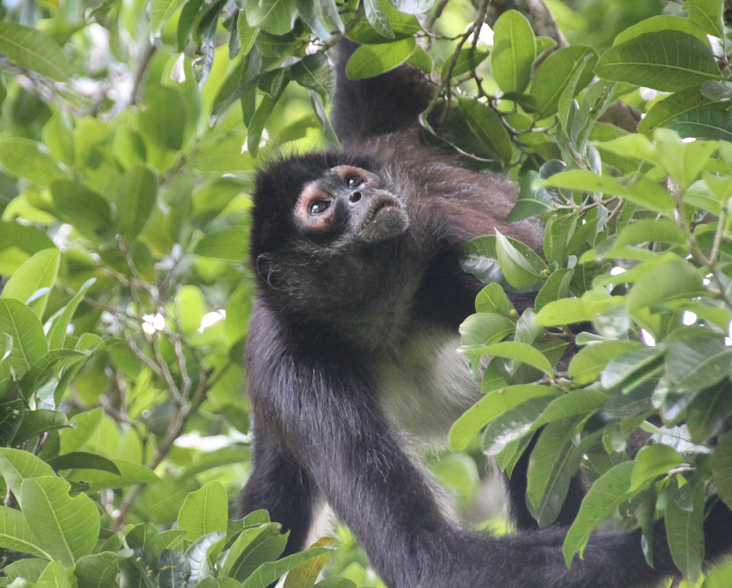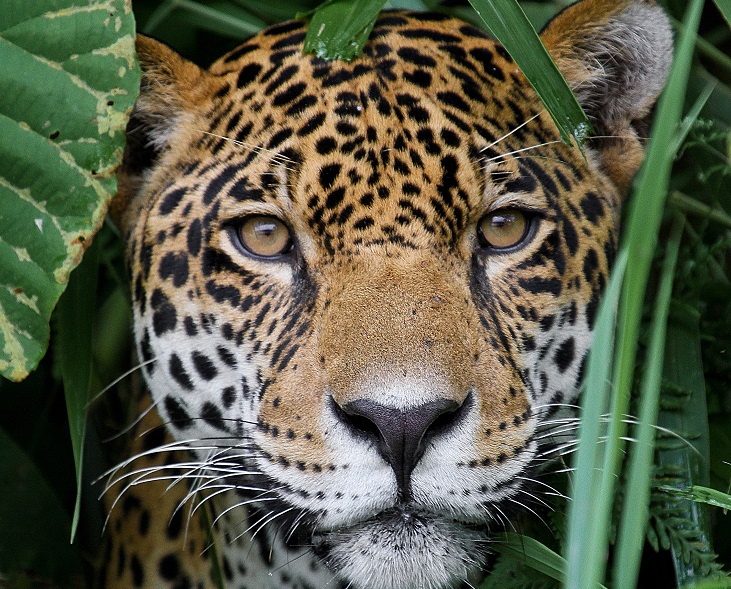 This project has particular significance for the history of World Land Trust. World Land Trust was founded in 1989 to fundraise for the protection of 110,000 acres of Belizean forest, and 30 years on, we are returning to embark on one of our most ambitious projects yet.
If successful, this corridor will have a far-reaching impact beyond the vital lifeline for local wildlife. Heron Moreno, Executive Director of CSFI, is hopeful that creating a biological corridor through the Jungle for Jaguars appeal can pave the way for similar initiatives to connect protected areas across Belize.
"Creating this corridor is important, not only for connectivity, but also because it will serve as a model that we can use in other parts of the country. By putting wildlife conservation firmly in the spotlight will have an opportunity for it to become a national priority. If we succeed, it will act as a trigger to get things going at a national level."
Saving Belize's jungles from deforestation is just as urgent now as it was when World Land Trust began 30 years ago. Please donate to ensure this habitat remains connected for the survival of Belizean wildlife.