Amazonian Andes
We did it! Thanks to an incredible show of support to protect one of the richest habitats on Earth, we will be able to save 400 acres of tropical forest in the Amazonian Andes of Ecuador. This incredible habitat is home to sloths, cats, hummingbirds, eagles, frogs and macaws, and it will now remain safe under the permanent protection of our local partner.
The £165,000 raised will enable our partner Fundación Jocotoco to purchase and protect 400 acres of tropical forest in the Amazonian Andes, extending the existing Narupa Reserve (where WLT has previously supported extensions through the Action Fund) and connecting it with the nearby national protected areas.
Threats
With your help we have stopped the construction of a road that would have cut through this pristine tropical forest and prevented Jocotoco from creating a wildlife corridor between the protected areas.
These forests are currently untouched by human development and agriculture, and we can now ensure a safe home for an incredible array of species.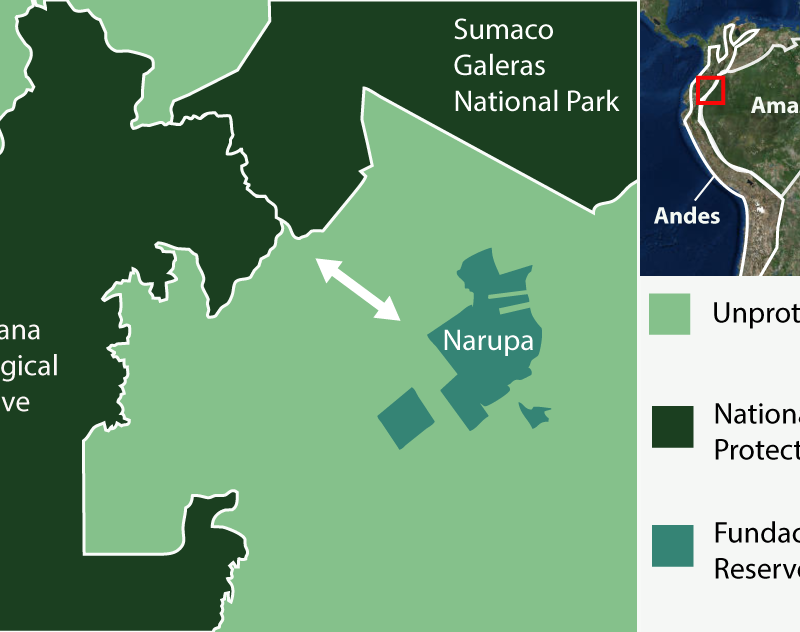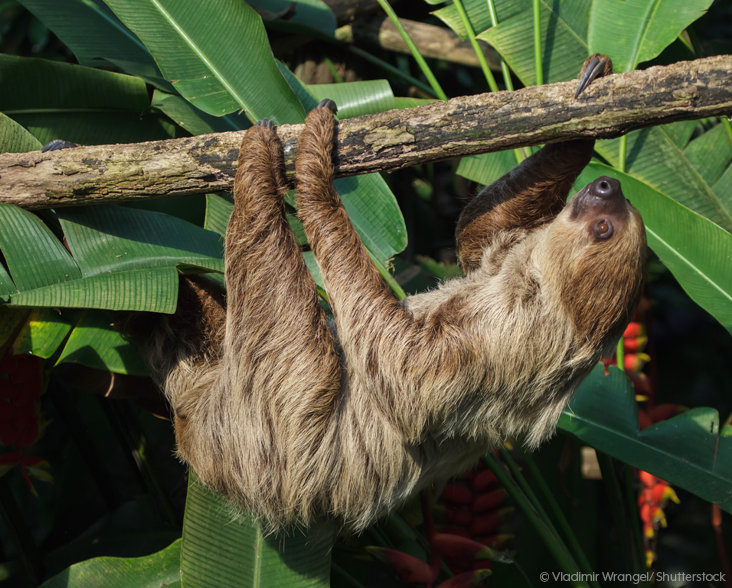 A wealth of wildlife
The wildlife here includes species that are characteristic of the Amazon Rainforest, such as Hoffman's Two-toed Sloth, Harpy Eagle and Amazon Basin Tree Snake, as well as Andean species such as Spectacled Bear and Andean Cock-of-the-rock. The area also includes the very limited range of the Endangered Puyo Giant Glass Frog.
The existing reserve, Narupa, has recorded 400 bird species, including globally threatened species such as the Napo Sabrewing, Military Macaw, Black-and-Chestnut Eagle, Cerulean Warbler (migratory) and Gray Tinamou.
You can help us save the habitat of all these species by donating to help us reach the £165,000 target for the Amazonian Andes today.