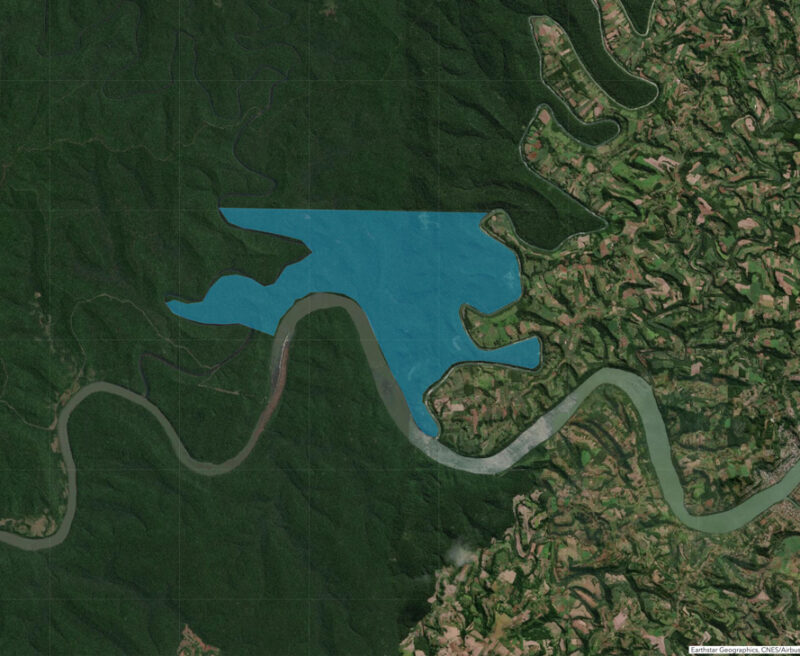 Project Summary
With only 1 per cent of the original Atlantic Forest remaining in Argentina, the Emerald Green Corridor protects one of the last strongholds of this sub-tropical rainforest in Misiones Province.
The project aims to create a wildlife corridor within the Yaboti Biosphere Reserve to link three protected areas; the Moconá Provincial Park and Esmeralda Provincial Park in Argentina with the Turvo State Park in Brazil.
The first stage of this project reached an unprecedented agreement between local NGO's, Guarani communities living and landowner to protect 9,301 acres (3,764 hectares) of tropical broad-leaf forest within the Yabotí Biosphere Reserve, known as Lote 8, in April 2012. This area forms the first step in creating the Emerald Green Corridor and links the border of Du Turvo State Park in Brazil with the Mocona Provincial Park in Argentina.
Biome
Tropical & Subtropical Moist Broadleaf Forests.
Ecoregion
Atlantic Forest/Selva misionera
Habitats
Primary and secondary Atlantic Forest
Method for Land Protection
Land Purchase
BIODIVERSITY
The corridor's broadleaf tropical forest habitat is home to a wealth of wildlife, with 45 recorded species of mammal, including six feline species Jaguar (Panthera onca), Puma (Puma concolor), Jaguarundi (Puma yagouraoundi), Ocelot (Leopardus pardalis), Margay (Leopardus wiedii), Oncilla (Leopardus tigrinus)).
Yabotí Biosphere Reserve is an AICA (Area of Importance for the Conservation of Birds) with the largest number of Endangered species in Argentina. To date 293 species have been described, of which 40 face some degree of national and international threat. Of the 83 species endemic to the Atlantic Rainforest, 60 are confirmed for Yabotí.
Global Prioritisation
The Atlantic Forest is a global conservation 'hotspot' with high degrees of endemism and endangered species. The very high levels of species richness, high levels of endemism, and small fraction of forest cover remaining led to the Atlantic forest being listed among the top five global biodiversity hotspots.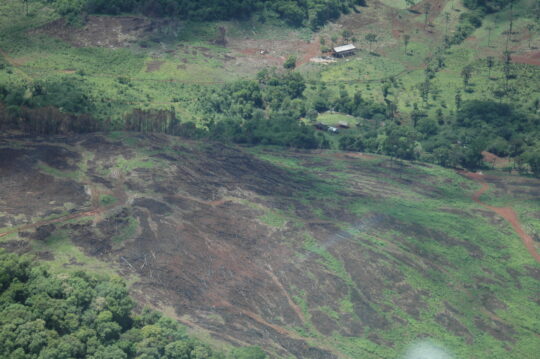 Main Threats to the Area
Protecting the Atlantic Rainforest in the Yabotí Biosphere Reserve is a high priority. Although it is called a reserve, much of the land within it is privately owned and therefore at risk of exploitation.
The main threats facing Yabotí are exploitation for products such as timber and sugar cane and forest clearance; for tobacco and soya plantation, cattle pastures, settlements, roads and the growth of cities.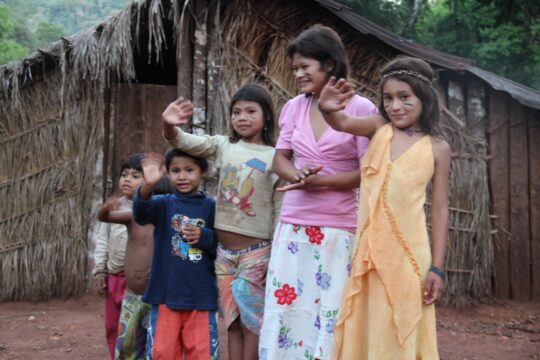 Local communities
In order to protect the Emerald Green Corridor an alliance of stakeholders worked together to find the best option for projecting the corridor, its wildlife and the Guarani communities. This alliance included the three casiques (chiefs) of the communities, representatives from WLT's partner organisations FuNaFu and Fundacion Biodiversidad-Argentina, the landowner and the provincial government all supported by WLT and representatives of the Guarani. Ongoing work in the area will be carried out in partnership with FuNaFu and the Guarani in order to ensure the protected corridor is sustainably managed for the future.