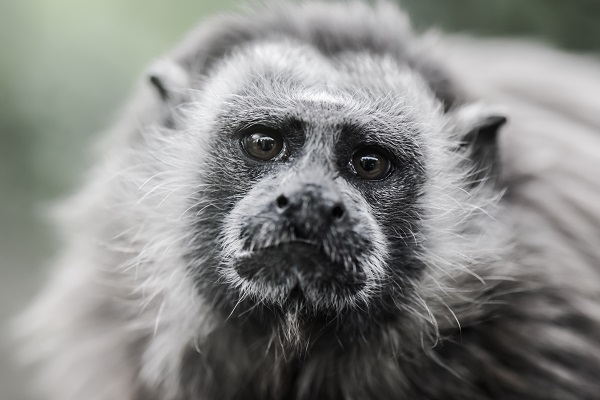 World Land Trust's Action Fund has supported the protection of 975 acres of prime rainforest and wetland habitat in Colombia.
This habitat is in the middle-Magdalena valley of Colombia known as Barbacoas, extending the small existing reserve El Silencio, managed by a new partner, Fundación Biodiversa Colombia (FBC). FBC has run El Silencio since 2012, working with local landowners to encourage rainforest conservation and sustainable development outreach projects with the local fishing community.
President of FBC, Fernando Arbeláez, says "We realised that if we didn't do anything this forest would disappear in less than 20 years, before 2025, and that we had to do something.
"There are a number of threatened species there, and big cats which are common where we are working because the habitat is in such good condition compared to the surrounding areas. But with the ongoing threats, this is one of the last opportunities to preserve these kinds of ecosystems and these species in Colombia."
Protecting Colombia's threatened wildlife
This habitat is home to a number of threatened species, and so protecting it is of high conservation priority. It is particularly important for three species which are considered to be facing an extremely high risk of extinction in the wild: the Brown Spider Monkey, the Blue-billed Curassow, and the Magdalena River Turtle.
Other species from this area which have been classified as globally threatened by the IUCN Red List of Threatened Species include the White-footed Tamarin, Varied White-fronted Capuchin, Red-footed Tortoise and Lozano's Salamander.
Collaborating with a new partner
World Land Trust was put into contact with FBC through operational partner IUCN National Committee of the Netherlands (IUCN NL), which had provided the original funding to establish El Silencio reserve.
Dr Richard Cuthbert, Director of Conservation at World Land Trust, visited the project area and was impressed by FBC's management of this important habitat, saying "This is an exciting time at World Land Trust as we are expanding our work and El Silencio was exactly the kind of project we were looking to support. FBC have been fantastic to work with and we are looking forward to what may be possible in the future for this new partnership."
Fernando adds "We are very glad that IUCN NL and World Land Trust have seen the importance of this work and are supporting us, and joining their alliance of partnerships with different conservation organisations around the globe has been an incredible opportunity for us."
More information
World Land Trust's support of this project was made possible thanks to the generosity of corporate supporter Humble Bundle, and donors to the Action Fund. Supporting the Action Fund gives World Land Trust the flexibility to support new opportunities for conservation as they arise as well as maintain ongoing costs for long-term projects.
Commit to a monthly donation and become a Friend of World Land Trust »